PARADISE
From 26 June to 24 October 2021 the second Kortrijk Triennial will take place: Paradise Kortrijk 2021.

Paradise Kortrijk 2021 is the successor to Play Kortrijk 2018, the interactive art event that transformed the city of Kortrijk three years ago into a playground of contemporary artworks at various indoor and outdoor locations in the city, and which was a real success with more than 175,000 visitors.

The second edition maintains the recipe for success - a dynamic and free urban exhibition with interactive works of art by an ambitious list of Belgian and international artists in various indoor and outdoor locations in the city of Kortrijk - and focuses on the utopian dream of paradise. The project draws inspiration from our zeitgeist and is a reaction to our current living environment, which sometimes seems miles away from a hopeful, positive and utopian environment.

Curators: Hilde Teerlinck (Han Nefkens Foundation) ,Patrick Ronse (Be-Part)

Artists:

· Albert Dubosq (BE) (1863–1940)

· Art Labor Collective (VN, woont en werkt in Saigon, Ho Chi Minh City)

· Aziz Hazara (AF, woont en werkt in Gent en Kabul)

· Berlinde De Bruyckere (BE, woont en werkt in Gent)

· Bruno V. Roels (BE, woont en werkt in Gent)

· Choi Jeong-Hwa (KR, woont en werkt in Seoul)

· Constant Nieuwenhuys (NL) (1920–2005)

· Dora García (ES, woont en werkt in Barcelona en Oslo)

· Jacob Dahlgren (SE, woont en werkt in Stockholm)

· Jaro Varga (SL, woont en werkt in Praag)

· Jeremy Deller (UK, woont en werkt in Londen)

· Joris Van de Moortel (BE, woont en werkt in Hoboken)

· Josep-Maria Martín (ES, woont en werkt in Barcelona)

· Klaas Rommelaere (BE, woont en werkt in Antwerpen)

· Kendell Geers (ZA, woont en werkt in Brussel)

· Lhola Amira (ZA, woont en werkt in Kaapstad)

· Lily Van der Stokker (NL, woont en werkt in Bilthoven en Amsterdam)

· Luc Deleu (BE, woont en werkt in Berchem, Antwerpen)

· Michelangelo Pistoletto (IT, woont en werkt in Turijn)

· Olaf Nicolai (DE, woont en werkt in Berlijn)

· Robert Devriendt (BE, woont en werkt in Brugge)

· Ryan Gander (UK, woont en werkt in Suffolk en Londen)

· Sanam Khatibi (IR, woont en werkt in Brussel)

· Sarah Ortmeyer (DE, woont en werkt in Wenen)

· Sarah Westphal (DE, woont en werkt in Gent en Duitsland)

· Stief DeSmet (BE, woont en werkt in Bachte-Maria-Leerne, Deinze)

· Toshiko Horiuchi MacAdam (JP, woont en werkt in Nova Scotia)

· Ugo Rondinone (CH, woont en werkt in New York en Zürich)

· Viktor&Rolf (NL, woont en werkt in Amsterdam)

· William Forsythe (US, woont en werkt in Frankfurt am Main in Hesse)

· Yoko Ono (JP, woont en werkt in New York)


---
Roman 'MAXIMES OBSESSIE' van ROBERT DEVRIENDT
Verschijningsdatum: 13 februari 2021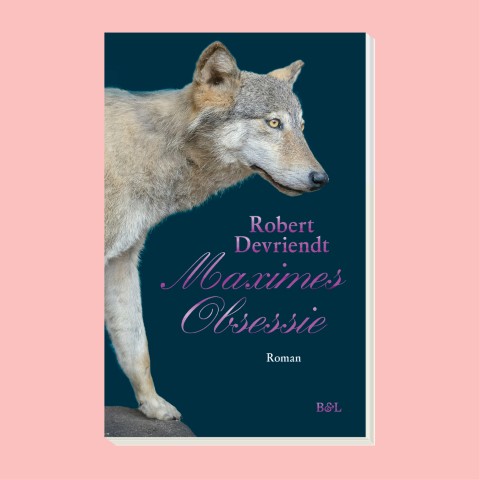 Inhoudelijk: In de uitloper van een verwilderd bos staan twee oude caravans en een vervallen boshut. Daar heeft Maxime zich teruggetrokken, ver weg van de kunstwereld. Schilderen doet hij niet meer, maar aan het registreren van de wereld blijft hij trouw. Hij leeft in afzondering en houdt er zijn eigen rituelen op na. Mettertijd gaat hij mensen uitnodigen. Onbekenden, die hij instructies geeft en observeert met de toewijding van een voyeur. Een van hen is Edith, een lingerieontwerpster op de vlucht voor haar uit de hand gelopen huwelijk. Bij Maxime lijkt zij een toevluchtsoord te vinden. Zelf is Maxime op zoek naar een authentieke manier van leven waarbij hij tevergeefs probeert het kunstenaarsbestaan achter zich te laten. In deze beklijvende roman houdt auteur en kunstschilder Robert Devriendt zijn lezers scènes voor. Die ontvouwen zich op eigenzinnige wijze, als een film zonder script. En toch komt alles in aanraking met elkaar, via Maximes obsessieve blik. Spannend en intelligent, 'Maximes Obsessie' is een indrukwekkend debuut.

Robert Devriendt staat bekend om zijn reeksen kleine schilderijen. De technische perfectie en de tactiele eigenschappen ervan verraden zijn Vlaamse roots, terwijl hun cinematografische en sequentiële karakter naar de filmtaal verwijst. De manier waarop Devriendt stemming creëert en de 'buitenwereld' weergeeft, is intrigerend. Een auto in een bos, een vrouw die een geweer op iemand richt, de rug van een man in een leren jas, een achtergelaten handtas… Altijd gaat er een geheimzinnige dreiging uit van zijn werk. Naast erotiek en sensualiteit speelt ook de natuurlijke setting een belangrijke rol. De toeschouwer, door Devriendt gezien als een voyeur, wordt uitgenodigd om als een detective zijn schilderijen te interpreteren. Eenzelfde sfeer van mysterie en suspense vind je terug in zijn roman.

'Maximes obsessie' verschijnt op 13 februari bij Borgerhoff & Lamberigts en kost 22,99 euro.
Voor meer info: https://borgerhoff-lamberigts.be

Technische kenmerken:
Titel: Maximes Obsessie
Verschijningsdatum: 13 februari 2021
Auteur: Robert Devriendt
Formaat: 140 x 220 mm
Aantal pagina's: 208
Afwerking: softcover
ISBN 9789463933704


---
THE MISSING SCRIPT 3
The Scent of Burning Wood
24.01.2020 - 07.03.2020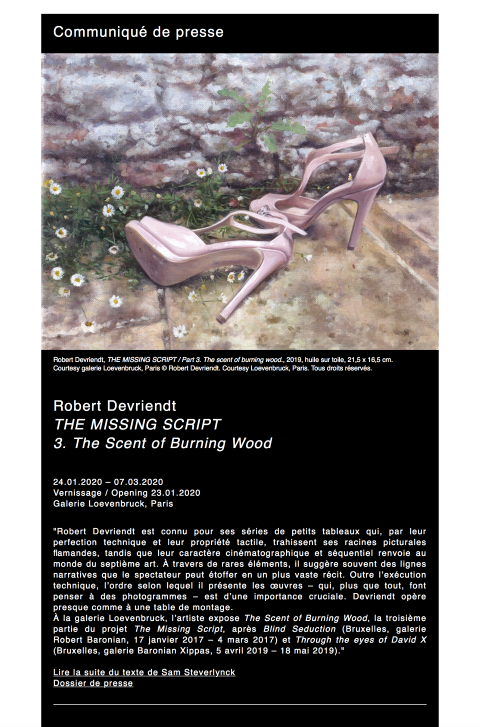 ---
Takis
Magnetic Fields

05.04 - 18.05.2019

Opening
Thursday 04.04.2019, 6 – 9pm

Robert Devriendt
The Missing Script
2. Through the eyes of David X

05.04 - 18.05.2019

Opening
Thursday 04.04.2019, 6 – 9pm

The Greek self-taught sculptor, Takis (b. Vassilikis Takis, 1925, Athens) has created some of the most powerful, innovative - as well as playful - works of 20th century art. Through them, he has reinvented the formats of painting, sculpture and music in relation to energy. Takis' artworks, made up of industrial or mechanical parts, are at the crossroads of art, technology and science.

In this inaugural solo exhibition, Baronian Xippas presents Magnetic Fields, Takis' most recent works together with an ensemble of Signals.



The Belgian artist Robert Devriendt (b. 1955) is known for his meticulous small paintings. With a keen eye for detail, for tactile rendering and with a refined technique, Robert Devriendt investigates how images work and how they come to be interpreted. His paintings combine cinematic qualities with the pure craft of painting.

This inaugural solo exhibition at Baronian Xippas presents Through the eyes of David X, the second part of The Missing Script, an ongoing project where all paintings are interrelated.


---
KRASJ kunstbiënnale Ninove
8-29 september 2018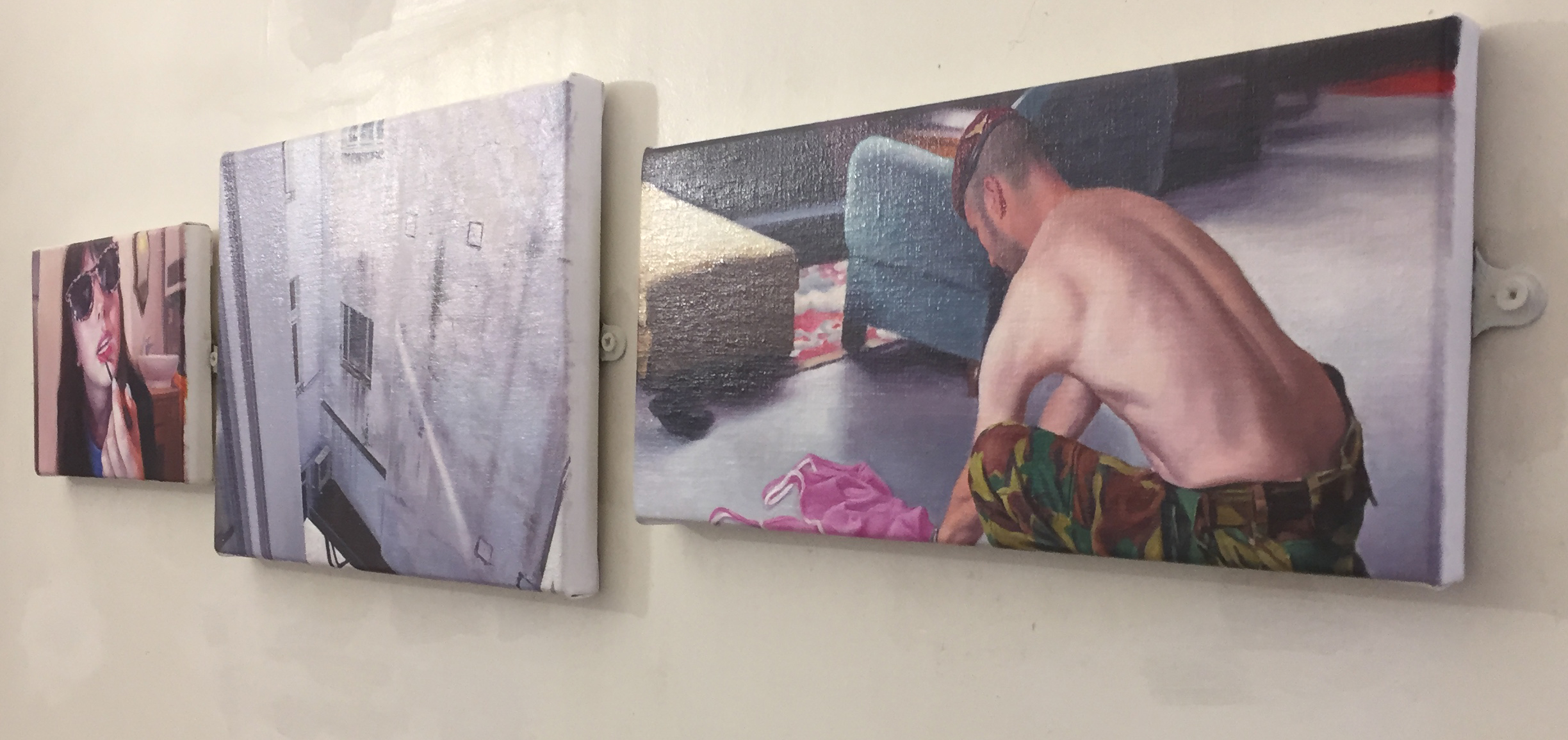 THE MISSING SCRIPT 1. Blind Seduction. Robert Devriendt 2016
Philip Aguirre y Otegui (BE) Leyla Aydoslu (BE) Hans Beckers (BE) Thomas Bogaert (BE) Rudi Bogaerts (BE) Line Boogaerts (BE) Dirk Braeckman (BE) Jonathan Callan (UK) Luc Coeckelberghs (BE) Marthe Coolens (BE) Wouter Coolens (BE) Joachim Coucke (BE) Jesse Cremers (BE) Werner Cuvelier (BE) Hans Demeulenaere (BE) Vincent de Roder (NL) Robert Devriendt (BE) Johan De Wit (BE) Helmut Dick (DE) Rein Dufait (BE) Paul Gees (BE) Frederic Geurts (BE) Manor Grunewald (BE) Susanne Kutter (DE) Christophe Lezaire (BE) Maik & Dirk Löbbert (DE) Bart Lodewijks (NL) Ariane Loze (BE) Urs Lüthi (CH) Thomas Min (BE) Rik Moens (BE) Peter Morrens (BE) Marc Nagtzaam (NL) Ohio (Uschi Huber & Jörg Paul Janka) (DE) Merlyn Paridaen (BE) Emmanuelle Quertain (BE) Rob Scholte (NL) Corinna Schnitt (DE) Patricia Smith (US) Lore Smolders (BE) Walter Swennen (BE) Denitsa Todorova (BG) Roeland Tweelinckx (BE) Laura van (BE) Steffie Van Cauter (BE) Carole Vanderlinden (BE) Kris Van Dessel (BE) Griet Van de Velde (BE) Hillebrand van Kampen (NL) Herman Van Ingelgem (BE) John Van Oers (BE) Loïc Van Zeebroek (BE) Hans Verhaegen (BE) Karel Verhoeven (BE) Remi Verstraete (BE) Adriaan Verwée (BE) Co Westerik (NL) Sarah Westphal (DE) Wim Wauman (BE) John Wood & Paul Harrison (UK)


---
THE RAFT / Art is (not) lonely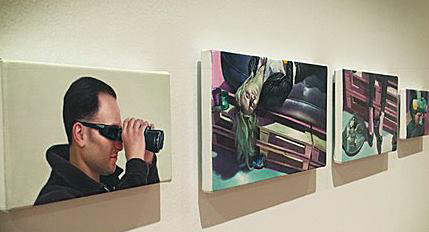 22 October 2017 marks the start of the follow-up exhibition of 'The SEA - salut d'honneur Jan Hoet (2015)'. In the second edition of this triennial international exhibition, the focus is placed on 'the raft'. 'The Raft. Art is (not) Lonely' concentrates on the vessel and the ecstasy of art.

'The Raft. Art is (not) Lonely' is not only an exhibition, but also a conversation with Ostend, the City by the Sea with its own distinct history and scent. The baseline of the dramaturgy of Mu.ZEE's exhibition, which will be presented in various locations spread across the Belgian seaside resort, is the thorough research conducted into 'The Raft of the Medusa' (1818) by Théodore Géricault and Jan Fabre's utopian raft 'Art is (not) Lonely' (1986). Although there is an unmistakable 170-year time difference and a completely different historical origin, both works tie in with each other thanks to their visualisation of the expedition and the destination of the artist, which is a theme acting as a metaphor of the condition humaine.


---
Art on paper, BOZAR,
Ravesteinstraat 23 Brussel.
25 solo shows 07.09 -10.09.2017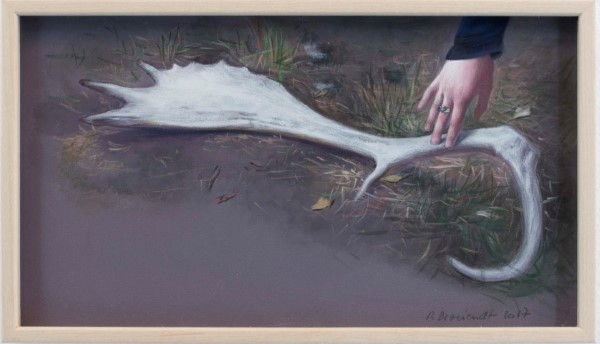 pilot study THE MISSING SCRIPT 2. Through the eyes of David X
---
WORDSWORDSWORDS PART II
GALERIE SOFIE VAN DE VELDE OPENING @ NIEUW ZUID / ANTWERP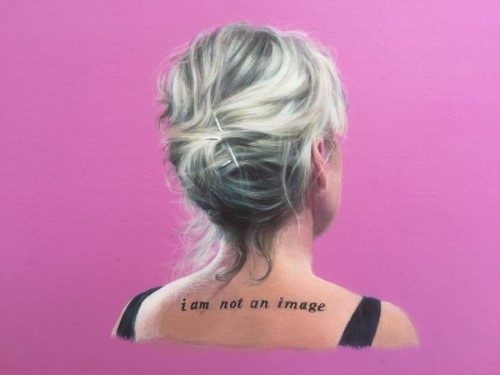 Works by Ante Timmermans, Navid Nuur, Philippe Vandenberg, Robert Devriendt, Bruce Nauman, Saâdane Afif, Marie José Burki & many more. This exhibition owes a debt to the rich world of language. The exhibition 'wordswordswords' will shine a light on the use of word throughout the generations. Disruptive, symbolic, soundless, imaginative, …all the artists give their own interpretation on what words can be.


---
Angst / Museum Dr. Guislain.
11 november 2017 – 27 mei 2018


THE MISSING SCRIPT 1. Blind Seduction. Robert Devriendt 2016
Angst
11.11.17 - 27.05.18
Terroristische aanslagen, nucleaire dreiging, hoogoplopende politieke spanningen: angst beheerst vandaag de wereld, maar ook ons leven. Wat is ons geld nog waard? Hoe zal de klimaatopwarming onze toekomst bepalen? Angst is een instinctieve emotie en bepaalt voor een groot deel ons handelen. Als reactie zoeken we controle als houvast: een gebrek eraan geeft ons een gevoel van machteloosheid. Anderzijds maakt een teveel aan controle ons weer ongemakkelijk en wantrouwig. Willen we wel bespied worden door beveiligingscamera's? Zijn onze data op het internet veilig? Angst heeft op iedereen een sterke impact: ze verspreidt zich als een lopend vuurtje. Wat doen de psychiater en de psycholoog met deze alomtegenwoordige angst? Ze zoeken naar behandelingsmethodes, van therapeutisch gesprek tot Deep Brain Stimulation. Of worden we net aangetrokken door angst – wanneer ze verpakt wordt als entertainment – en beschermt ze ons voor nakend onheil – als een overlevingsmechanisme?

De tentoonstelling Angst wil de vele gezichten van deze emotie laten zien, want hoewel angst van alle tijden en culturen is, werd ze telkens anders beleefd, gecultiveerd en bestreden. Van 'godsvrezend' tot angst voor de medemens, van hoogstpersoonlijke fobie tot massahysterie.
MUSEUM DR. GUISLAIN
Jozef Guislainstraat 43
9000 Gent
www.museumdrguislain.be

---
Un monde in-tranquille
09-07-2017 tot 15-10-201
Vernissage le 8 juillet à 18h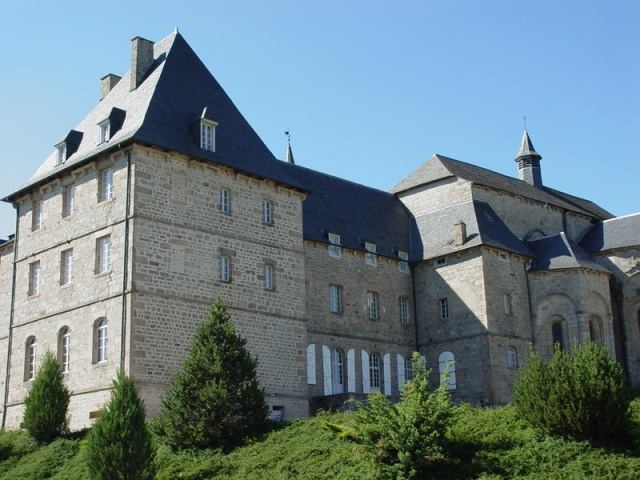 Cette exposition fait la part belle aux fantasmes et aux superstitions, sur un ton ironique, parodique et décalé. Un sentiment domine, celui que l'univers est imprégné d'une inquiétante étrangeté.

MC'est le troisième volet d'une exploration de la création contemporaine sur les thèmes de l'utopie, du rêve, du burlesque, du désenchantement du monde, après les expositions en 2014 "Les Esthétiques d'un Monde désenchanté", puis en 2015 "Constructeurs d'Absurde, Bricoleurs d'Utopie".

Elle réunit une soixantaine d'artistes, dont les médiums sont la peinture, la photographie, l'installation et la vidéo.

Avec: Peter Aerschmann, Ziad Antar, Delphine Balley, Jean Bedez, Hicham Berrada, Mathieu Boisadan, Léa Le Bricomte, Damien Cadio, Marcos Carrasquer, Jean-Marc Cerino, Clément Cogitore, Pascal Convert, Valère Costes, Jocelyn Cottencin, Sylvain Couzinet-Jacques, Fabrice Croux, Gilles Desplanques, Robert Devriendt, Arnaud Dezoteux, Jeremy Dickinson, Daniel Firman, Agnès Geoffray, Alexandre Gérard, Niklas Goldbach, Thomas Grünfeld, Lotta Hannerz, Thomas Ivernel, Oda Jaune, Panos Kokkinias, Ellen Kooi, Astrid Kruse-Jensen, Maria Laet, Nino Laisné, Thomas Levy-Lasne, Peter Martensen, Samuel Martin, Florent Mattei, Corinne Mercadier, Adrien Missika, Jonathan Monaghan, Chloé Mossessian, Pedro Motta, Juergen Nefzger, Audrey Nervi, Axel Pahlavi, Mathieu Pernot, Nazanin Pouyandeh, Clément Reinaud, Raphaëlle Ricol, Vittorio Roerade, Karine Rougier, Mathieu Schmitt, Massinissa Selmani, Laurent Septier, Ludivine Sibelle, Quentin Spohn, Helmut Stallaerts, Lise Stofflet, Stéphane Thidet, Mathilde Troussard, Katarina Ziemke, Jérôme Zonder

Abbaye St André
Centre d'art contemporain
Place du Bûcher
19250 Meymac
Tél. : 05 55 95 23 30
contact(at)cacmeymac.fr
Rejoignez-nous sur notre page facebook

---
The Artist/Knight
Kasteel Gaasbeek
11-7/ 5-11 2017
curator Joanna De Vos (www.joannadevos.be).

Marina Abramović, Jan Fabre, Lucio Fontana, Oda Jaune, Pere Llobera, Kris Martin,
Fabien Mérelle, Benjamin Moravec, Luigi Ontani, Robert Devriendt....
---
KUNST OM HET LIJF
Galerie EMERGENT Veurne
01/07- 17/09 2017, curator Roxane Baeyens.

Met Leyla Aydoslu (DE/TR), Robert Devriendt (BE), Emi Kodama (CA), Almudena Lobera (ES),
Ariane Loze (BE), Noor Nuyten (NL), Philippe Vandenberg (BE), Hannelore Van Dijck (BE).
---
ART BASEL
Marlborough is exhibiting at Art Basel, Basel 2017 in Hall 2.0, Stand H3.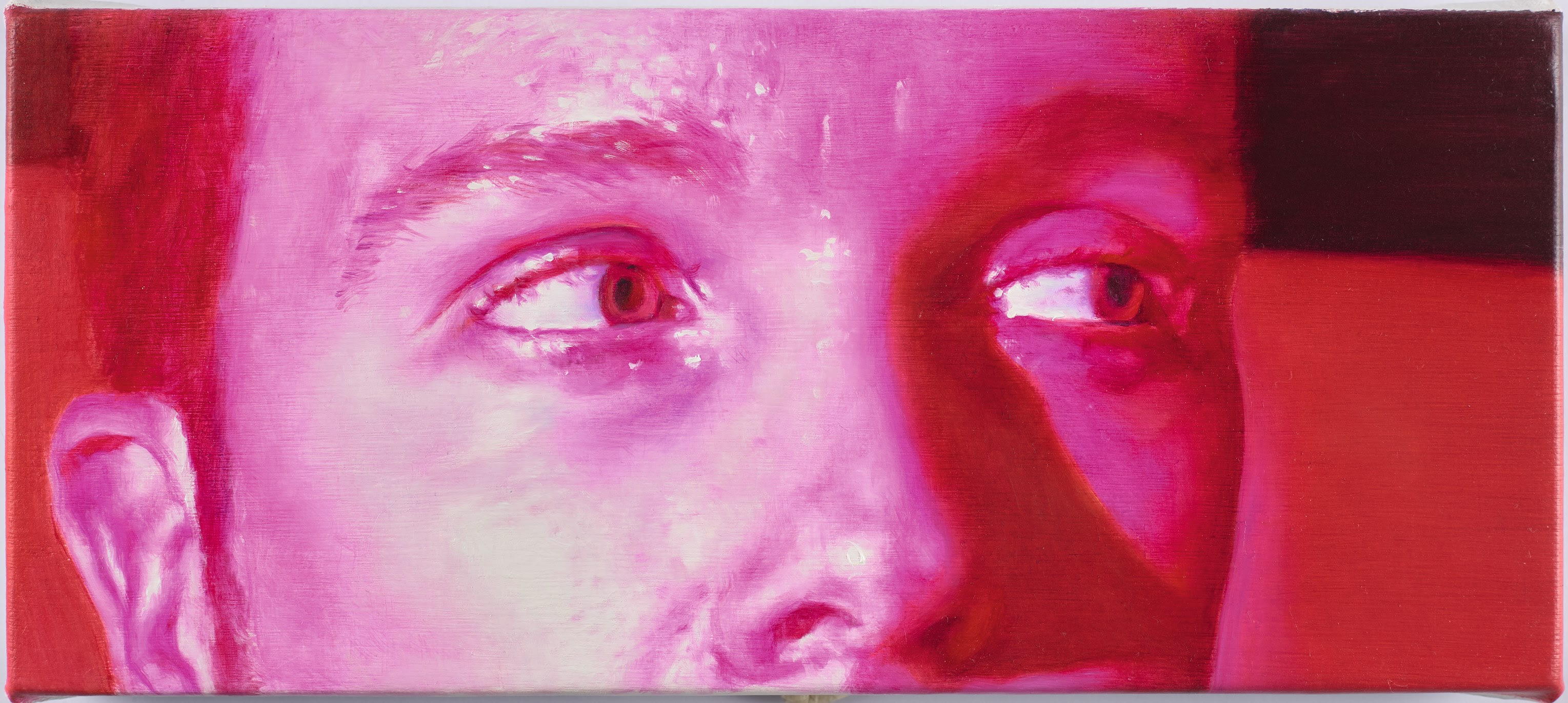 On view, will be works by Frank Auerbach,Francis Bacon, Lucian Freud, R.B. Kitaj, Paula Rego, Robert Devriendt,...
Preview Days 13 - 14 June, 11:00 - 20:00
Public Days 15 - 18 June, 11:00 - 19:00
---
MUSEUM M
Integratie hedendaagse kunst in de vaste collectie, werk uit de CERA Collectie, met werk van Robert Devriendt, Marthe Wéry, Jan Vercruysse... Museum M, Leuven (B)






---

ART DRAWING NOW PARIS Carreau du temple
23.03.2017- 26.03.2017

Galerie Loevenbruck, Stand A7 Dessins: Alina Szapocznikow,Gilles Allaud, Robert Devriendt, Blaise Drummond, Philippe Mayaux, Bruno Peinado


---

l'ART MEME 2ème trimestre 2017


---

ART DRAWING NOW PARIS Carreau du temple
23.03.2017- 26.03.2017

Galerie Loevenbruck, Stand A7 Dessins: Alina Szapocznikow,Gilles Allaud, Robert Devriendt, Blaise Drummond, Philippe Mayaux, Bruno Peinado


---

THE MISSING SCRIPT 1.Blind Seduction
13.01.2017 - 04.03.2017
Galerie Albert Baronian, Brussels


---

BRAFA Art Fair 21.01.2017 – 29.01.2017 Galerie Albert Baronian
Booth n° 64a


I am not an image
Oil on canvas 14 x 11,5 cm / 11,4 x 11,5 cm / 15,7 x 11,8 cm / 19,3 x 14 cm / 22,7 x 15,7 cm / 21,9 x 12,8 cm / 16 x 11cm 2015


Booth 064 a Tour & Taxis, Brussels
from 11 am till 7 pm // Thurstday 26, late opening until 10pm

WWW.BRAFA.ART

JEAN BEDEZ
MARCEL BROODTHAERS
ROBERT DEVRIENDT
LIONEL ESTEVE
MICHEL FRERE
BERNARD FRIZE
RON GORCHOV
MICHELANGELO PISTOLETTO
DAVID BRIAN SMITH
MITJA TUSEK
JAN VAN IMSCHOOT
WANG DU

IMAGE: MICHELANGELO PISTOLETTO, MARIA, 100 x 100 CM, 1989

---

SUMMER EXHIBITION 28.07.2016 - 27.08.2016


---

EXHIBITION MAKING CONNECTIONS TRAVELS TO
MOCAK MUSEUM OF CONTEMPORARY ART IN KRAKOW, POLAND 21.04.2016 - 25.09.2016


---

ART CLIP 'LE RENDEZ-VOUS FATAL' BY ROBERT DEVRIENDT
ON THE OCCASION OF THE EXHIBITION 'MAKING CONNECTIONS' GROENINGEMUSEUM BRUGES
17.10.2015 - 21.02.2016


---

DRAWING NOW PARIS CARREAU DE TEMPLE
24.03.2015 - 29.03.2015 www.drawingnowparis.com


---

ROBERT DEVRIENDT
BROKEN STORIES LUDION

In oktober 2014 verschijnt het boek Broken Stories bij Ludion. Een boek van 208 pagina's met 400 afbeeldingen.
Het boek zal inzicht geven in het oeuvre van Robert Devriendt. Vooral het werk van de laatste 15 jaar wordt belicht.
Naast de aandacht die er besteed wordt aan de delicate schilderstijl wordt ook de conceptuele basis belicht van dit enigmatische werk. In het boek zullen teksten opgenomen worden van auteurs zoals Eva Wittocx (curator hedendaagse kunst in Museum M, Leuven), Lorenzo Benedetti (directeur van De Appel in Amsterdam), Michael Amy (professor in de kunstgeschiedenis in het College of Imaging Arts & Sciences van het Rochester Institute of Technology, NY, USA) en Edwin Carels (onderzoeker aan het KASK te Gent, tevens programmeur van het Rotterdams filmfestival en curator).

Ook zal het boek drie literaire teksten bevatten van de hand van de kunstenaar zelf.

Robert Devriendt Broken Stories
ISBN 9789491819049.
---
UNSOLVED CASES
GALERIE MARLBOROUGH LONDON
29.10.14 – 22.11.14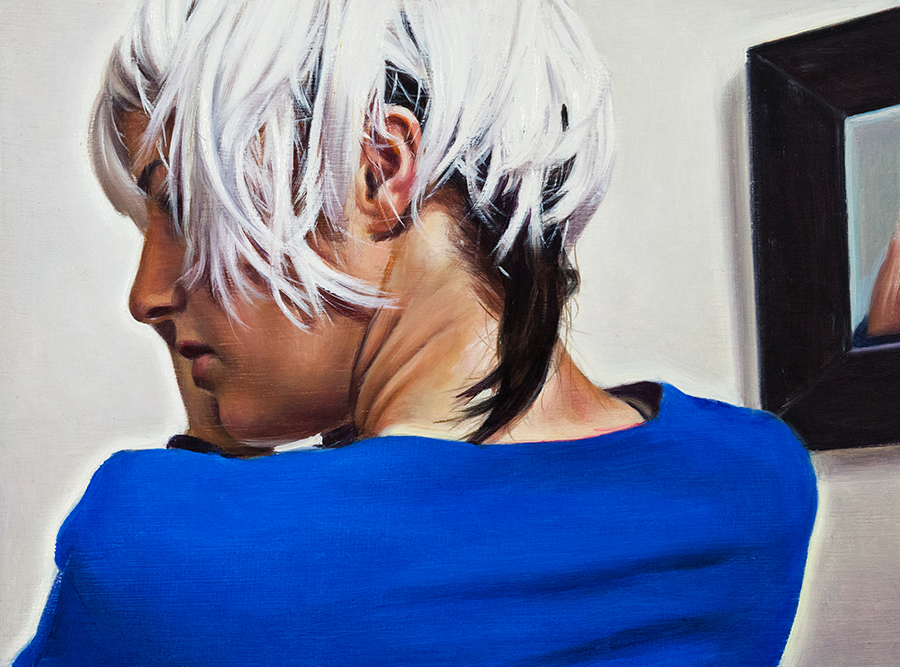 PRESS RELEASE

Robert Devriendt: Unsolved Cases
29 October – 22 November 2014

Marlborough Fine Art is pleased to announce their first solo exhibition of Belgian artist Robert Devriendt (b.1955). The exhibition will present a series of the paintings for which Devriendt is known. Within these story-board-like works, characters functioning as actors are confronted with fetishised props, including a girl with a Kalashnikov, a man clutching a woman's shoe and an exploding Aston Martin.

Devriendt's work depicts the gaze of an alter ego, moving through reality like a peeping Tom.

Most of the disturbing events 'taking place' in the paintings in fact do not appear in the works but are implied by the narrative connections between them. As a result, it remains unclear if anything actually happens or whether the observer is simply being misled by the suggestive combination of the paintings. The works are therefore 'unsolved cases' in which the interpretation of the observer is crucial, as they attempt to infer and unravel meaning through their own interpretations.

Devriendt's work is based on a solid conceptual framework; he contemplates how stories come into existence and the ways in which the fragmentised painted image plays a part in this process. Devriendt prioritises the representation of selected images as a strategy for examining the motives of perception.
Devriendt's precise and sensual style of painting incorporates a complex layering, both technical and thematic. His paintings refer to realist styles spanning the breadth of art history. These include references not only to early Flemish painting, but also to glossy magazines, film and other forms of contemporary imagery.

This month will also see the release of a new monograph on Devriendt, Broken Stories, published by Ludion. This 192-page book, containing 300 images, will provide an insight into Devriendt's body of work, focusing specifically on his work from the last fifteen years.

Marlborough Fine Art
6 Albemarle Street
London W1S 4BY
+44 (0) 207 629 5161
www.marlboroughfineart.com
---
CRIME IN ART
MOCAK MUSEUM OF CONTEMPORARY ART IN KRAKOW
16.05.14 – 28.09.14
Crime in Art is the fourth exhibition to date in MOCAK's series that combines art with the most significant civilisational themes such as history, sport, science and religion. To date, three exhibitions have taken place: History in Art, Sport in Art and Economics in Art. The series aims to present these—seemingly non-equivocal—concepts and demonstrate how many creative inspirations and how much symbolic potential there lurks in the everyday reality.
Crime reveals all the inner fanatical turmoil, bleak helplessness and wrong without atonement. Crime has two sources. It stems either from 'lesser' crimes that often go unpunished, because they have been committed in the privacy of the home on the weak and defenseless, who go on to seek revenge on society at large. Or else, crime is instigated by politics and religion. Crime reveals the abundance of evil inside us. It is the ultimate lesson in human vulnerability and cultural turmoil.

Artists: Mac Adams, Kjersti Andvig, Virginie Barré, Jan van Bijlert, Małgorzata Blamowska, Piotr Blamowski, Christian Boltanski, Rafał Bujnowski, Jake and Dinos Chapman, Larry Clark, Hubert Czerepok, Danny Devos, Robert Devriendt, Grzegorz Drozd, Generic Art Solutions, Marian Henel, Debora Hirsch, Szymon Kobylarz, Justyna Koeke, Ignas Krunglevičius, Robert Kuśmirowski, Lars Laumann, Zbigniew Libera, Teresa Margolles, Jan Matejko, Bartek Materka, Andrzej Mleczko, Dorota Nieznalska, Anna Orlikowska, Olivier Pietsch, Agnieszka Polska, Andres Serrano, Taryn Simon, Daniel Spoerri, Mladen Stilinović, Beat Streuli, Alejandro Vidal, Andy Warhol, Ryszard Waśko, Franciszek Żmurko

The project is financed by the European Union as part of the Operational Programme for the Małopolska Region 2007–2013.

MOCAK Museum of Contemporary Art in Krakow
4 Lipowa St
30-702 Krakow
Poland
www.mocak.pl
---
PASSIONS SECRÈTES
COLLECTIONS PRIVÉES FLAMANDES
TRIPOSTAL, LILLE
09.10.14 – 11.01.15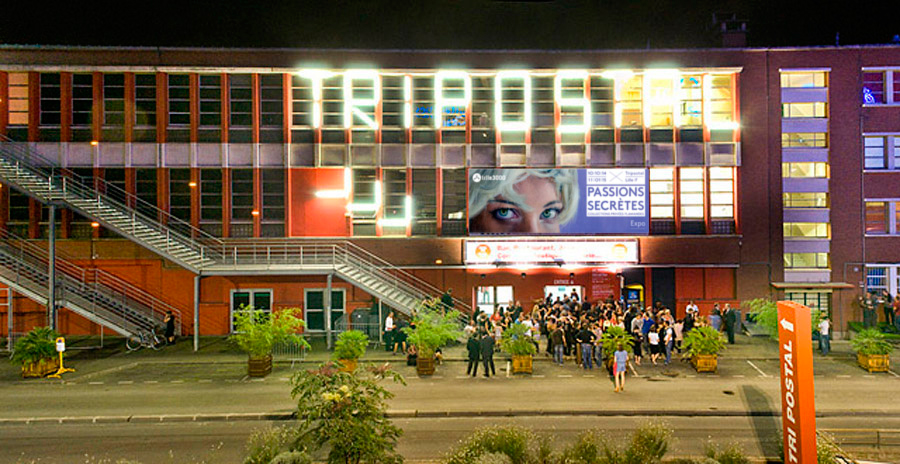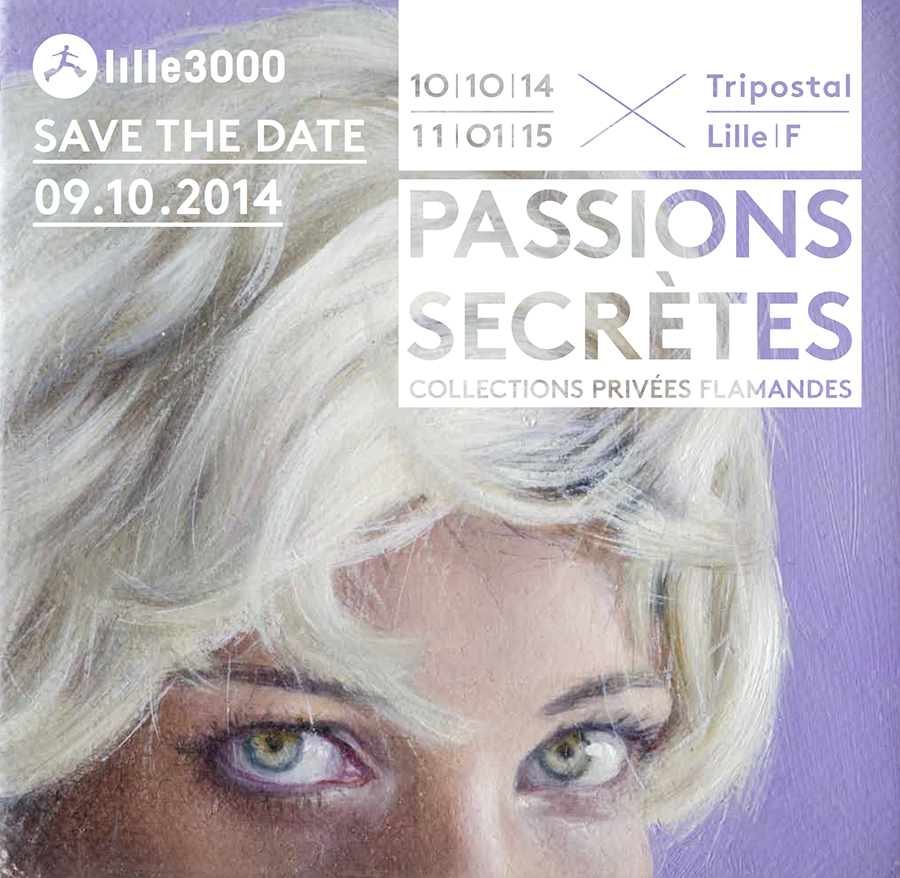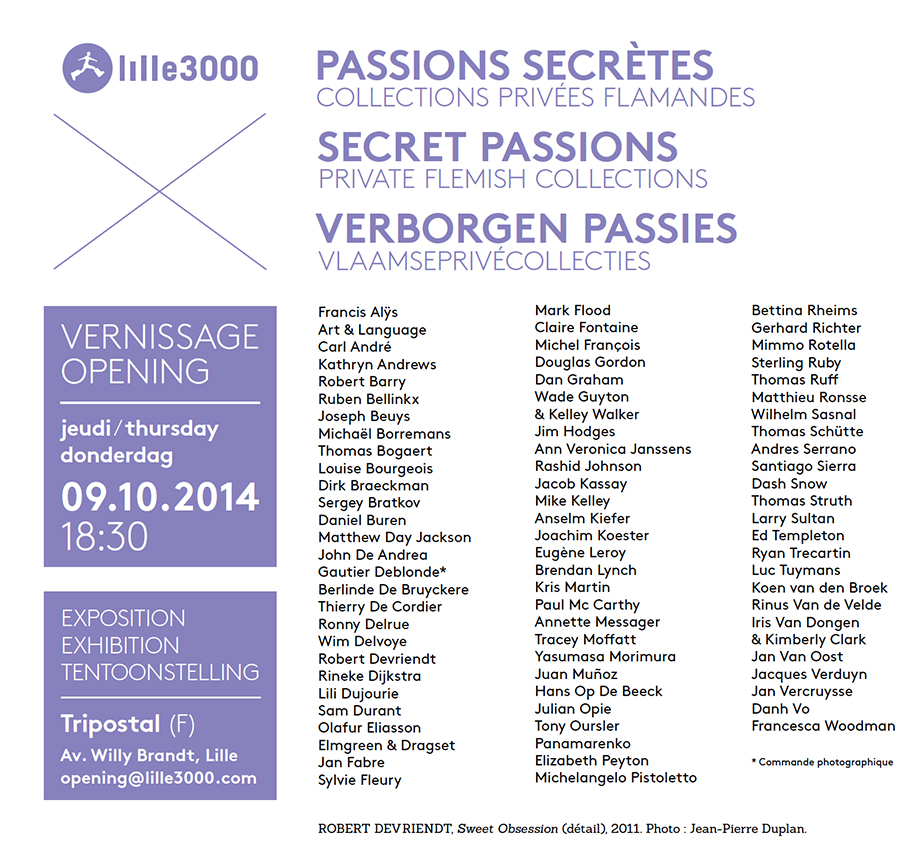 ---
EL HOTEL ELÉCTRICO
M HKA, ANTWERPEN
21.02.14 – 11.05.14
Zoals een hotel, is een museum een plek waar elke bezoeker per definitie maar tijdelijk te gast is. De spanning tussen publiek en privé, tussen neutrale interieurs en persoonlijke objecten, tussen waken en slapen, tussen werken en dromen zal voor een speels contrast zorgen in het ontwerpen van elke zone of 'kamer' van El Hotel Eléctrico.

Wanneer animatie het afgemeten kader van het filmdoek verlaat en opduikt in een museum, biedt het de bezoeker niet langer een louter visuele ervaring, maar creëert het een plaats die aanspoort tot exploreren. El Hotel Eléctrico is bedacht als een visueel essay, een ruimtegebonden ervaring. Animatie wordt hier begrepen als het betreden van een krachtveld: het

manipuleren van beelden en objecten in 'geregisseerde' museumzalen, het overbruggen van intervallen. In El Hotel Eléctrico check je in in een andere tijd en ruimte. Want net zoals een hotel, is een museum een plek waar elke bezoeker maar tijdelijk te gast is. De spanning tussen publiek en privé, tussen neutrale interieurs en gepersonaliseerde objecten, tussen waken en slapen, en tussen werken en dromen zorgt voor speelse contrasten in elke 'kamer' van El Hotel Eléctrico.

El Hotel Eléctrico biedt een afwisselend vrolijk en macaber, monochroom en felgekleurd, en magisch en heimelijk kader voor werk van onder anderen Robert BREER, Angela BULLOCH, David CLAERBOUT, François CURLET, Robert DEVRIENDT, Honoré d'O, Liam GILLICK, Dominque GONZALEZ-FOERSTER, Sara van der HEIDE, Pierre HUYGHE, Pierre JOSEPH, Medhi Belhaj KACEM, Katrin KAMRAU, Julien MAIRE, Anthony MCCALL, Lars MORELL, Matt MULLICAN, Philip NEWCOMBE, Melik OHANIAN, Roman ONDAK, Cornelia PARKER, Philippe PARRENO, Richard PHILLIPS, Bart PRINSEN, Brothers QUAY, Joe SCANLAN, Yann SERANDOUR, Tommy SIMOENS, Michael SNOW, Clare STRAND, Javier TELLEZ, Rirkrit TIRAVANIJA, Luc TUYMANS, Anna-Léna VANEY, Imke WAGENER.
---
MUSEUM TO SCALE 1/7
ROYAL MUSEUMS OF FINE ARTS, BRUSSELS, BELGIUM
12.10.2013 - 02.02.2014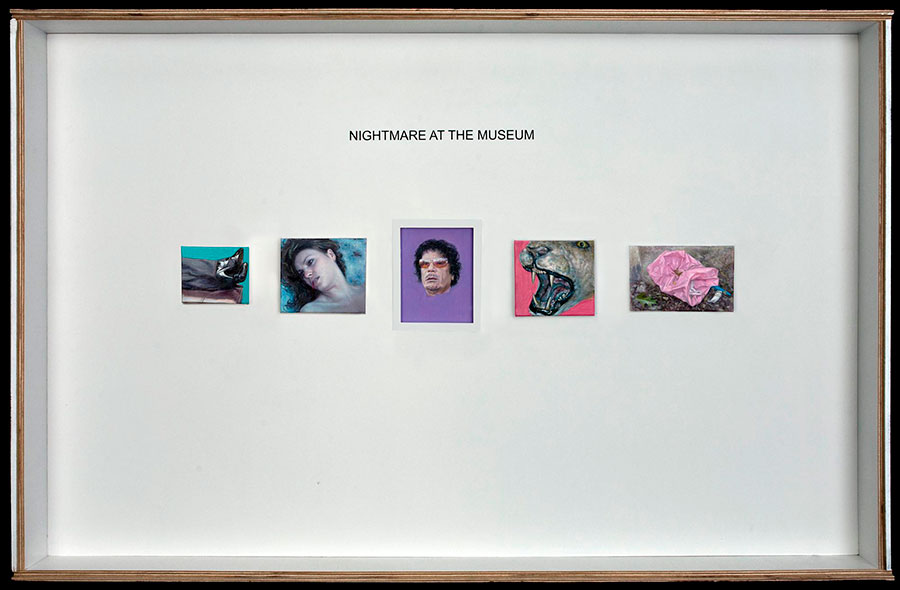 ---
DW B 2013 3: ROBERT DEVRIENDT. SCENES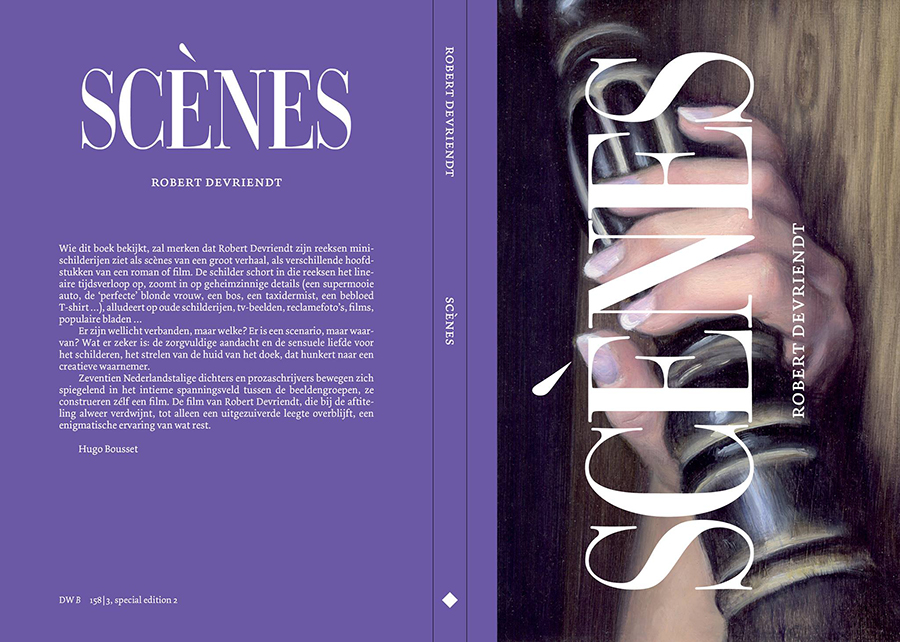 Na de succesvolle samenwerking tussen Berlinde De Bruyckere en J.M. Coetzee, die resulteerde in Allen vlees, presenteren DW B en MER. Paper Kunsthalle hun tweede kunstenaarsboek: Robert Devriendt. Scènes. Zeventien Nederlandstalige auteurs dialogeren daarin met de minischilderijen van Robert Devriendt.

Robert Devriendt ziet zijn reeksen minischilderijen als scènes van een groot verhaal, als verschillende hoofdstukken van een roman of film. De schilder schort er het lineaire tijdsverloop in op, zoomt in op geheimzinnige details (een supermooie auto, de 'perfecte' blonde vrouw, een bos, een taxidermist, een bebloed T-shirt …), alludeert op oude schilderijen, tv-beelden, reclamefoto's, films, populaire bladen … Er zijn verbanden, maar welke? Er is wellicht een scenario, maar waarvan? Zeker is één ding: deze zorgvuldige aandacht en sensuele liefde voor het schilderen hunkert naar een creatieve waarnemer. Want laat het belangrijkste aan een schilderij volgens Devriendt nu net de interpretatie van een toeschouwer zijn.

Waarnemers van dienst zijn Arnoud van Adrichem & Anne Vegter, Patrick Bassant, Willem Bongers-Dek, Anneke Brassinga, Saskia de Coster, Elma van Haren, Atte Jongstra, Astrid Lampe, Jan Lauwereyns, Delphine Lecompte, Jeroen Olyslaegers, Koen Peeters, Yves Petry, Erik Spinoy, Peter Verhelst en Dirk van Weelden. Zij bewegen zich in het intieme spanningsveld dat ontstaat tussen de beeldengroepen van Devriendt en construeren er met geraffineerde pen een eigen scenario.
VOORSTELLING VAN HET BOEK SCENES DOOR ROBERT DEVRIENDT EN AUTEURS.
BRUGGE, 19/09 om 19u30 in boekhandel De Reyghere met Peter Verhelst en Delphine Lecompte.
MECHELEN, 27/09 om 20u in boekhandel De Zondvloed met Koen Peeters en Yves Petry.
BRUSSEL, 20/10 om 11u in boekhandel Passa Porta met Saskis Decoster, Delphine Lecompte of Jeroen Olyslaegers
ANTWERPEN, 12/10 om 14u in boekhandel De Groene Waterman met Saskis De Coster en Joeroen Olyslaegers.
GENT, 25/10 om 20u in boekhandel Limerick met Yves Petry en Koen Peeters.

---
PARIS ART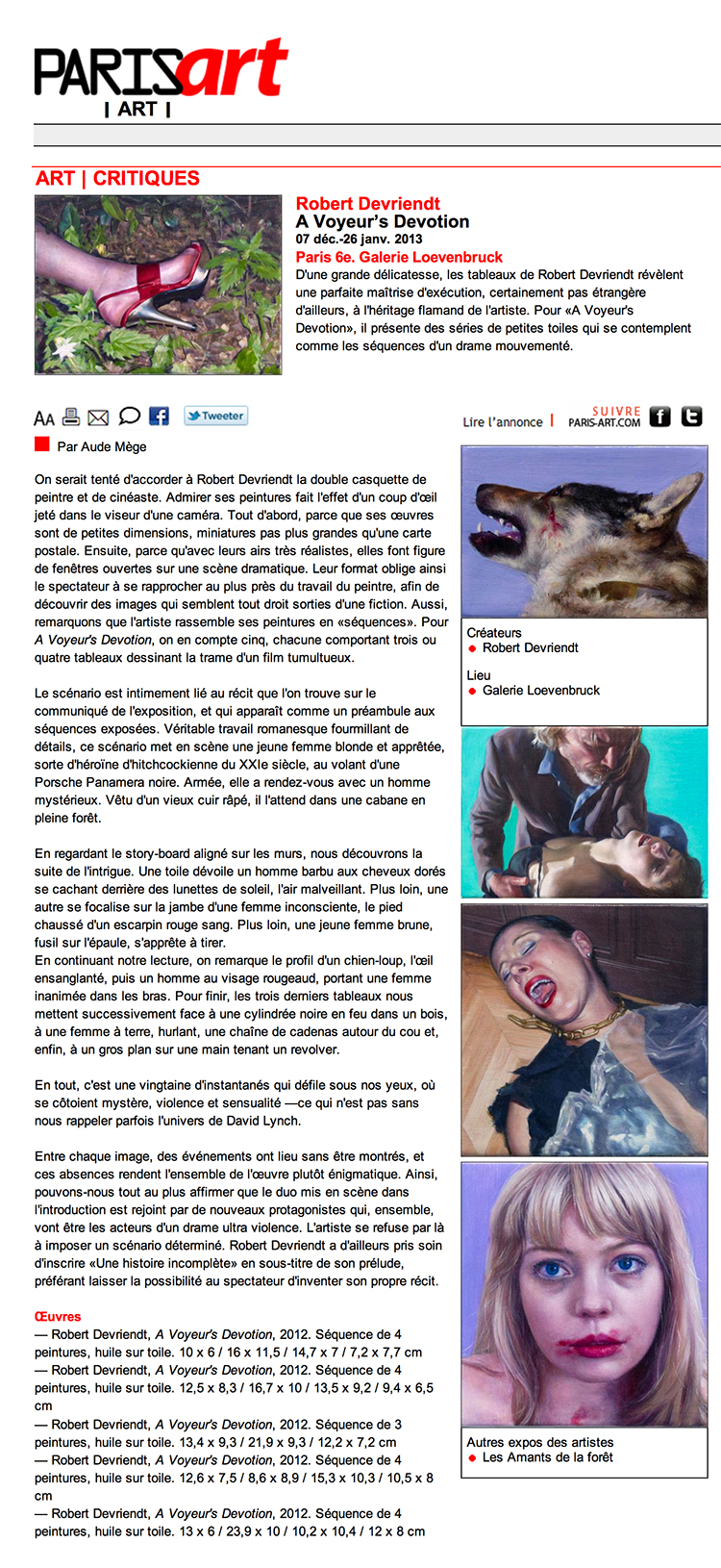 ---
A VOYEUR'S DEVOTION
GALERIE LOEVENBRUCK, PARIS
07.12.12 – 26.01.13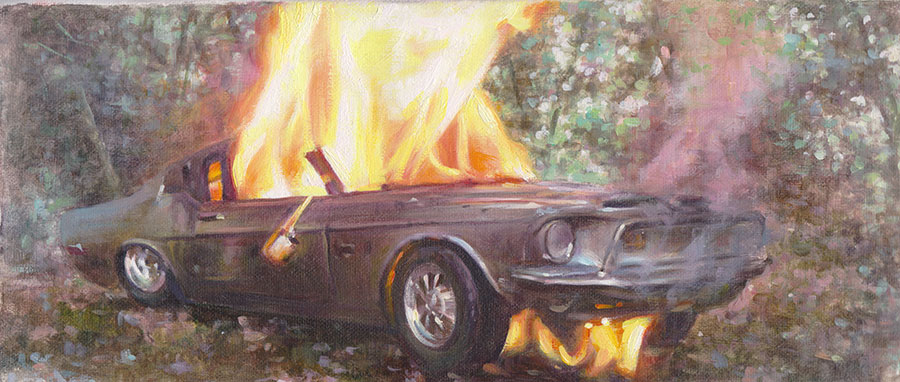 A Voyeur's Devotion Une histoire incomplète Une Porsche Panamera s'extrait des entrelacs de l'autoroute, passe sous le viaduc et s'engage dans le paysage embrumé. Plusieurs stations de radio défilent jusqu'à ce que retentissent les pulsations d'une musique arabe. Le bétail d'agrément est très décoratif derrière les clôtures. Des daims figés, comme empaillés, tournent la tête vers le bruit de moteur qui approche. Quelques chevaux, à la robe couleur de goudron se mettent au galop au moment même où une buse rase le toit de la voiture. Sous leurs hangars, des machines monstrueuses attendent le printemps pour arroser une nouvelle fois les champs de poison. Dehors, il n'y a que le bourdonnement sonore du moteur et le vent qui s'accroche au rétroviseur.

La Panamera noir mat se glisse dans un tunnel d'arbres mutilés et de hautes broussailles et aussitôt la lumière diffuse recouvre tout d'une cellophane verte. L'intérieur sombre de la voiture contraste avec le cou pâle d'une jeune femme aux cheveux blonds, dont l'implantation évoque la touche précise d'un primitif flamand. L'encolure arrondie de son veston gris anthracite souligne encore la grâce de son cou. Les cheveux sont rassemblés en une natte nonchalante qui descend sur le décolleté discret, tel un colifichet tyrolien. Suspendue à une mince chaînette, une petite croix en or, froide et minimale, se colle sur sa peau. Ses mains reposent sur le volant, les doigts allongés, pourvus de faux ongles manucurés. Comme il se doit.

Le costume sombre, l'intérieur noir... tout paraît être l'oeuvre du même designer ou du moins de gens fréquentant de manière obsessionnelle les mêmes villes, les mêmes bars. Tous les codes du design ont été respectés, encore plus rigoureusement que dans les arrogantes années soixante-dix avec leurs pelouses impeccables et leurs hommes en complet noir aux jambes blanches comme du papier. Lorsque des scies mécaniques se mettent en marche à plusieurs endroits de la forêt, la vitre de la voiture vient se fermer en silence et avec précision. Les ombres portées à l'intérieur tachent sa robe. Le paysage est comme un écran vidéo incrusté dans le pare-brise. Un portable sonne.

Le portail en fer forgé est surmonté d'une élégante inscription en arc de cercle : Domaine d'illusion. La porte s'ouvre dans un glissement léger de métal sur métal. C'est comme un rideau de théâtre qui dévoile progressivement le décor. Apparaît alors une allée sans fin, bordée de hêtres, de chênes et d'une riche frondaison. Partout on voit voleter des oiseaux. Deux rouges-gorges s'engagent dans un combat mortel quand une femelle survient, portée par le vent. Mais la Panamera s'engage dans l'allée avec une lenteur altière, sans égards pour tout cela. Perpendiculairement à l'allée, un petit avion aérodynamique entaille profondément le bleu du ciel. C'est le genre de bleu qui va bien avec les roses qui fleurissent sur les cartes postales anciennes.

C'est ici. Le moteur se tait. Les rhododendrons hauts de plusieurs mètres sont en fleurs. Leur pigmentation violette dessine un saignement continu d'une plante à l'autre et colore jusqu'aux ombres les plus profondes. Vu d'en haut, le véhicule sombre apparaît à la fois menaçant et fragile au milieu de la clairière. Derrière la voiture, formes et couleurs se confondent dans la chaleur du pot d'échappement. Une main saisit un petit sac argenté, elle serre une paire de Louboutin sous son bras. Du sac dépasse le manche d'un couteau.

Le personnage entre dans la forêt. Les jambes en nylon et les talons brillants contrastent fortement avec les feuilles en décomposition. Ses mouvements relèguent immédiatement tout ce qui l'entoure à l'arrière-plan. Seul un expert chevronné en criminalistique saurait déduire des quelques tiges cassées et des petits trous laissés par les talons aiguilles, qu'ici, quelqu'un a pénétré dans la forêt. Il n'y a plus maintenant que le bruit qui s'éloigne, celui de pas qui semblent habilement éviter la végétation et les endroits humides de la forêt. Un homme quitte une pergola envahie de glycines bleues, et tel un chasseur fatigué, descend le sentier qui mène à la forêt. Sous ses yeux bruns, sa peau est marquée de fines craquelures. Des feuilles s'envolent en bruissant à chacun de ses pas. Son manteau en cuir râpé offre un camouflage parfait. Dans le bassin, la lenticule fait une tache de clarté. L'homme disparaît, puis réapparaît par intermittences entre les châtaigniers, ses mouvements sont difficiles à suivre. Il s'arrête un instant pour caresser la peau de serpent d'une charmille. À chaque respiration, le cuir lui moule le dos.

Ils s'étaient donné rendez-vous dans la cabane. C'est là qu'il devait l'attendre. Il déplace quelques accessoires, ouvre le fusil de chasse et examine les cartouches rouge sang. D'un geste instinctif, il renifle le canon de l'arme puis la pose à côté d'une dague française rouillée avec un manche en cuivre, une kalachnikov sans chargeur et la réplique d'un Beretta 9mm. Un des murs est couvert de coulures de bougie de toutes les couleurs, mêlées au suif noir des flammes qui l'ont léché.

S'il avait d'abord limité ses recherches criminalistiques aux environs de la cabane, par la suite il avait parcouru toute la forêt jusqu'à l'aire de pique-nique d'où on apercevait les premières maisons. Il soumettait chaque centimètre carré à un examen approfondi comme si tout le domaine n'était qu'une immense scène de crime. Il remuait la terre molle de la forêt à mains nues, pour ne trouver parfois que des pierres ou des éclats de verre. Alors, il suçait la plaie pour la nettoyer, et sentait le goût métallique de son sang dans sa bouche. À chaque trouvaille, son coeur se mettait à battre et il lui fallait un moment pour parvenir à contrôler son pouls. Il lui semblait à chaque fois qu'on l'électrocutait, de sorte qu'il n'était pas inconcevable qu'il succombe un jour à la sensation d'un simple ruban de t-shirt ou d'un quelconque autre objet en apparence insignifiant. Cloportes, scarabées, limaces... tels étaient les êtres vivants dont il lui fallait généralement se contenter dans ses expéditions. Il s'était mis à trier plus ou moins les objets qu'il trouvait lors de ces sorties. Plusieurs t-shirts se trouvaient ainsi rassemblés, tout ce qui relevait de la lingerie, des chaussures, les perles de colliers cassés, des portables et un unique smartphone rouge fluo avec sa housse argentée. Suspendus aux murs, il y avait des mèches de cheveux, classées du blond au noir corbeau, des strings aux coutures déchirées couvert d'empreintes de doigts, des collants et même un manteau de fourrure russe, intact, avec le certificat d'authenticité cousu sur la doublure. Devant la petite fenêtre, il avait entassé des éclats de flacons de parfum brisés, qui contrastaient violemment avec le terne des murs cimentés.

Pendant qu'il range la tronçonneuse vert vif qu'il est récemment parvenu à voler dans la camionnette d'une entreprise d'élagage, l'huile s'écoule librement sur le carrelage en béton. Il s'immobilise un instant quand il croise accidentellement son propre regard dans le miroir d'un kit de maquillage et balbutie quelques paroles... weapons and female stuff. Il ouvre son ordinateur portable, aussitôt une lueur bleue éclaire la pièce sombre. Il prend quelques comprimés, rejette sa tête en arrière, les yeux fermés, et remet soigneusement les comprimés restants dans leur bout de papier journal déchiré. Il semble pris de vertiges, ses yeux se révulsent un instant, et pendant quelques secondes il doit s'appuyer sur la table en bois brut.

Il est prêt. Qu'elle vienne.

Robert Devriendt.
Traduction : Kim Andringa.
---
AMICALE SUCCURSALE
"PROLONGATION"
GALERIE NÄCHST ST. STEPHAN, VIENNA (AUTRICHE)
around 'Wor((l)d)(k) in progress? ' by Joëlle Tuerlinckx and with Orla Barry, Robert Devriendt, Laurent Dupont, Christoph Fink, Gabriel Kuri, Willem Oorebeek, Guillaume Bijl, Emmanuelle Quertain in conversation with Agata Jastrzabek

The title above, as complex as it seems, carries the story of this show. And as it is the case with Joelle Tuerlinckx' titles, it is worth some deciphering effort.
Succursale (fr.), according to its definitions and in common understanding, is a spatial extension of a place, usually of an enterprise. Its first translation into English would be a branch, which more precisely is a division of the main portion of a structure. It is a separate entity merely in terms of space, while it is not legally or fiscally autonomous from its core. It is a geographical extension dependent on its base. Baring in mind the increasingly business-related meaning of succursale, it is interesting to note the Latin origins of the word: succurrere, to (run to) help.

This succursale is an annex to the artist's never to be accomplished wonderings around and on work and word in process and around and on world in progress. It is a sort of extension to the large scale exhibition which has just opened at Wiels in Brussels, titled Wor((l)d) (k) in progress?.

While succursale refers to the spatial extension, prolongation suggests lengthening in time, a continuation and infinity.

The literal exposure of the notion of time and space, rather than a mere representation, is complemented by an introduction of other element of life : friendship. Joëlle Tuerlinckx, in a rather natural and spontaneous manner, has invited artists-friends to join in the making of the succursale. The friendly extension of the core subject at stake involves collaborative pieces of various kind, where the nature(s) of collaboration is becoming another possible subject of the show.

Amicale Succursale, 'Prolongation' (...) is, in a manner of being able to become, a cabinet of (not merely on) process, progress, influence, friendship, economy, dependency, work, history, time and other elements of Joelle Tuerlinkx' universe.

Agata Jastrzabe
---
MARIO MAURONER CONTEMPORARY ART SALZBURG
29.07.2012 - 31.08.2012
New works by Herbert Brandl, Madeleine Berkhemer, Robert Devriendt, Jan Fabre, Paolo Grassino, Bruno Peinado , Javier Pérez, Bernardí Roig, Barthélémy Toguo and Joana Vasconcelos.
---
BIENNALE VAN DE SCHILDERKUNST: DE MENS IN BEELD
MUSEUM DHONDT-DHAENENS, DEURLE
01.07.2012 - 30.09.2012
De Biënnale van de Schilderkunst is dit jaar aan haar derde editie toe. Dit tentoonstellingsproject ontstond uit de museale ambitie van zowel het Roger Raveelmuseum als het museum Dhondt-Dhaenens om het recente kunsthistorische verleden te contextualiseren en actualiseren. De bedoeling van de biënnale is om elke twee jaar een specifieke invalshoek te nemen om de schilderkunst van de laatste honderd jaar te benaderen.

De intentie van de biënnale is in ieder geval niet om een objectiviteit of volledigheid na te streven, maar wel om het werk van kunstenaars van verschillende generaties in dialoog te plaatsen en zo een subjectief onderzoek te doen naar een aantal sporen die de schilderkunst sinds begin twintigste eeuw heeft gevolgd. Voor de editie van 2012 staat het Mensbeeld centraal: hoe hebben kunstenaars in de twintigste en eenentwintigste eeuw de mens voorgesteld en met welke bedoelingen? We kiezen ervoor om in beide instellingen een andere benadering van het thema uit te werken.

Net als in de vorige edities van de biënnale vormen kunstenaars uit de eigen collectie het vertrekpunt voor de tentoonstelling in het museum Dhondt-Dhaenens. Frits Van den Berghe en Constant Permeke waren vrienden en generatiegenoten die hun beste werken maakten tussen de twee wereldoorlogen. Toch is de benadering van het mensbeeld in hun werk zeer verschillend.

De cerebrale benadering van Frits Van den Berghe en de intuïtieve aanpak van Permeke vormen de twee krachtlijnen die zich verder ontwikkelen doorheen het werk van de acht andere kunstenaars. In de tentoonstelling creëren deze krachtlijnen het ene moment een spanningsveld tussen het werk van twee kunstenaars, terwijl de tegengestelde benaderingswijzen elders evengoed kunnen samensmelten in het oeuvre van een andere kunstenaar.

Met werk van Francis Alÿs, Karel Appel, Cris Brodahl, Robert Devriendt, Florin Mitroi, Constant Permeke, Elizabeth Peyton, Neo Rauch, Paula Rego & Frits Van den Berghe
---
HYPERSENSITIEF
JOACHIM WTEWAEL - FERNAND KHNOPFF - ROBERT DEVRIENDT
SINT-NIKLAAS
30.09.2012 - 31.01.2013
Binnen de context van Over het genot van de zintuigen in de schilderkunst wordt er een ruimte geconstrueerd met een aparte tentoonstelling. Deze tentoonstelling HYPERSENSITIEF verbindt het thema van de zintuigen met de artistieke actualiteit. Van 3 kunstenaars wordt er telkens één werk getoond. De schilderijen worden niet bijeengebracht op grond van een stijlperiode of van andere courante criteria. De verwantschap tussen de 3 kunstenaars en hun werken behoort tot een andere categorie: schilderkunst die in een hypersensitieve (overgevoelige) relatie tot de werkelijkheid staat.
Concept: Robert Devriendt.

Robert Devriendts fragmentarische afbeeldingen dwingen ons tot inleving en reflectie. De montage van de fragmenten en de illusionistische kwaliteit van zijn schilderijen spelen een belangrijke rol in het onderzoek naar de werking en de interpretatie van beelden. De toeschouwer krijgt de rol toebedeeld van een detective die een verhaal probeert te reconstrueren, waarbij zijn eigen fantasieën een voorname rol spelen. Devriendts obsessie voor het detail, voor het zintuiglijke en voor de tactiele weergave van de dingen bepaalt in hoge mate zijn schilderstechniek, die prachtig aansluit bij één van de belangrijkste kenmerken van de Vlaamse kunst sinds Van Eyck: haar aandacht voor de weergave van het detail, voor de materiële schittering.


PANELGESPREK: HYPERSENSITIVITEIT IN DE BENADERING VAN DE WERKELIJKHEID
Zondag 4 november 2012 om 11 uur
Museumtheater, Zwijgershoek 14 te 9100 Sint-Niklaas

Moderator:
Dr. Nadia Sels, wetenschappelijk onderzoeker
verbonden aan de vakgroep Letterkunde van de Universiteit Gent

Panelleden:
Robert Devriendt, kunstenaar
Dr. Jan de Maere, kunsthistoricus
Annemie De Gendt, kunsthistorica, curator tentoonstelling

€ 3 per persoon
€ 6 persoon, inclusief entree tentoonstelling
Aperitief aangeboden door het stadsbestuur van Sint-Niklaas.
Reservatie noodzakelijk:
Mieke Foubert: T +32 (0)3 760 37 54 of mieke.foubert@sint-niklaas.be
---
ART BASEL
14.06.2012 - 17.06.2012

GALERIE BARONIAN-FRANCEY
---
BRUSSELS ART FAIR
19.04.2012 - 22.04.2012

GALERIE BARONIAN-FRANCEY
---
ART ROTTERDAM
09.02.2012 - 12.02.2012

GALERIE BARONIAN-FRANCEY
---
FIAC
20.10.2011 - 23.10.2011

Parijs, Grand Palais
Galerie Baronian-Francey
---
GALERIE BARONIAN-FRANCEY
04.11.2011 - 23.12.2011
THE WOODS OF LOVE AND HORROR
Schilderijen van een Nieuwe Vlaamse Primitief

Een fetisjist, een blond meisje met roze gestifte lippen, een bloedende hond, een taxidermist…. ontmoeten elkaar in de natuurdecors van The woods of love and horror, de 2de solotentoonstelling van Robert Devriendt in de Galerie Baronian- Francey.
Bij het zien van deze schilderijen is het alsof je in een verhaal terecht komt, in de scènes van een onafgewerkte film die je als toeschouwer zelf kunt afmaken, ieder voor zich. Zijn personages vindt Robert Devriendt op straat of in de kunstwereld. Hij brengt ze samen in een verhaal met een hoog crime-gehalte waar rituelen en passie de overhand hebben.
In The woods of love and horror laat Devriendt zich leiden door een alter ego dat afgezonderd leeft in een bos. Dit personage nodigt er mensen uit en brengt ze in scènes bij elkaar. Hij raakt verslaafd aan dit ritueel en koestert de voorwerpen die hij in dit bos vindt, voorwerpen die hem herinneren aan de realiteit buiten de beschutting van het bos.
Zijn schilderstechniek verwijst naar de roots van de schilderkunst en is het resultaat van Devriendt's obsessie voor het detail en het zintuiglijke. De schilderijen worden opgebouwd uit verschillende laagjes. Door het mini-formaat en de minutieuze afwerking vergelijkt men zijn manier van schilderen niet zelden met de precisie waarmee edelstenen geslepen worden. Deze manier van schilderen staat haaks op een vluchtige contemporaine blik. De schilderijen van Devriendt zijn letterlijk haarscherpe close-ups waarbij de huid van de verf,en de huid van de voorgestelde onderwerpen naadloos samenvallen.

Er is ook werk van Robert Devriendt te zien in de groepstentoonstelling Sleeping Beauties in het kasteel van Gaasbeek t/m 13 november. In Wenen loopt een éénmanstentoonstelling in de Galerie Mauroner tot 5 november. Eerder dit jaar had hij de éénmanstentoonstelling Victimes de la passion in het museum M te Leuven. THE WOODS OF LOVE AND HORROR
Les œuvres d'un nouveau primitif flamand

Un fétichiste, une jeune fille blonde aux lèvres passées au marqueur rose, un chien ensanglanté, un taxidermiste… autant de profils atypiques qui se donnent rendez-vous dans les décors naturels de The woods of love and horror, la deuxième exposition solo de Robert Devriendt à la Galerie Baronian-Francey.
Voir ces œuvres vous emmène dans un authentique récit, dans les scènes d'un film inachevé que vous réalisez vous-même à votre guise, en tant que spectateur. Robert Devriendt trouve ses personnages en rue ou dans le monde de l'art. Il les réunit dans un récit hautement inspiré par le polar, où les rituels et la passion prennent le dessus.
Dans The woods of love and horror, Devriendt se laisse inspirer par un alter ego qui mène une vie recluse dans un bois. Ce personnage y invite des gens et les met en scène ensemble. Il tombe sous l'emprise de ce rituel et affectionne les objets qu'il trouve dans ce bois, des objets qui lui rappellent la réalité au-delà de la protection qu'offre le bois.
Sa technique de peinture renvoie aux racines de l'art pictural et traduit l'obsession de Devriendt pour le détail et le sensoriel. Les œuvres sont structurées en différentes couches. De par le format miniature et la finition minutieuse, on peut comparer sa manière de peindre à la précision avec laquelle on extrait les pierres précieuses. Ce style pictural se révèle en contradiction flagrante avec un regard contemporain superficiel. Les œuvres de Devriendt sont autant de gros plans d'une rare précision où la pellicule de peinture et la peau des sujets présentés ne font plus qu'un, en une symbiose totale.

D'autres œuvres de Robert Devriendt sont également présentées dans la rétrospective de groupe Sleeping Beauties, au Château de Gaasbeek, jusqu'au 13 novembre inclus. Une exposition solo a Vienne, à la Galerie Mauroner, jusqu'au 5 novembre. Plus tôt dans l'année, Devriendt a également présenté son exposition solo Victimes de la passion, au musée M de Louvain.

4 november - 23 december 2011.
GALERIE BARONIAN - FRANCEY
tuesday - saturday
12:00 - 6:00 PM

2 RUE ISIDORE VERHEYDEN
1050 BRUSSELS
BELGIUM

EMAIL: info@baronianfrancey.com
PHONE: +32 2 512 92 95
FAX: +32 2 512 71 08
---
MARIO MAURONER CONTEMPORARY ART VIENNA
30.09.2011 - 05.11.2011
Anthony CRAGG
Titel: "it is, it isn´t"

Baltazar TORRES
Titel: "Baltazar Torres' World Circus Tour"

Robert DEVRIENDT
Titel: "Le Chasseur de Fétiches"

http://www.galerie-mam.com
---
SLEEPING BEAUTIES
KASTEEL VAN GAASBEEK
09.09.2011 - 13.11.2011

De kasteelscene

Nothing happens unless first we dream. (Carl Sandburg)

Sleeping Beauties wil veel meer zijn dan een voorspelbare verzameling slapende schoonheden. De tentoonstelling neemt de bezoeker mee naar een droomwereld down the rabbit hole. De expo brengt een selectie werken uit de hedendaagse kunst van de laatste dertig jaar die zich specifiek door slaap en droom liet inspireren. Naar de filosofie van het Kasteel van Gaasbeek treden de werken van grote namen en aanstormende talenten in dialoog met de romantische kasteelinterieurs. We ontmoeten slapende figuren en poëtische dagdromers, maar ook mysterieuze schimmen en beklemmende nachtmerries.

Bezoekers worden ondergedompeld in een onwerkelijke sfeer, geïnspireerd door het blauwe uur. Je komt terecht in een intermediaire wereld, die zweeft tussen dag en nacht, tussen waak en slaap. Een wereld waarin realiteit fake en dromen werkelijkheid lijken, waar de tijd vertraagt en haast tastbaar wordt.

Parallel hiermee wordt in een aantal kasteelzalen een historisch slaaptafereel geplaatst dat van op een strategische plaats de actuele expo becommentarieert en countert. Zo ontstaat een tweede rode draad die als een residu uit het verleden, als 'verborgen verleider' ook, naast de hoofdverhaallijn loopt.

Praktische informatie
Van 9 september tot en met 13 november 2011, dagelijks van 10u tot 18u (laatste bezoek om 17u), maandag gesloten. Tickets kosten € 7, reductie- en groepstarief: € 5, -26 jaar: € 1, gratis voor kinderen onder 7 jaar. Groepsbezoek met gids (min. 10 pers.): een rondleiding duurt 90 minuten en kost € 50. Voor groepen wordt op aanvraag een nocturne georganiseerd. Info en reservering op T. 02 531 01 30 of kasteelvangaasbeek@vlaanderen.be.
---
FLANDERS HOUSE, NY
06.07.2011 - 15.12.2011
groepstentoonstelling




Sweet obsession 2010

Selected works on paper and canvas by established and emerging contemporary artists from Flanders.
Flanders House is currently showing an exhibition of 22 works by Flemish contemporary artists that illuminate the pictorial skill, expertise, craftsmanship, and diversity of the visual art scene in Flanders. That scene is sustained by the combined activities of artists, subsidized museums and organizations, but also private collectors and commercial galleries, many of which were generous to give works on loan.

The exhibition is especially conceived as a showcase of artists of great international relevance or acclaim and includes work by both established and emerging talents. The national and transnational prominence of Flemish artists in the visual arts sector is primarily ascribed to the enthusiasm and entrepreneurship of the artists and the Government's significant professionalization of its support for contemporary visual art since the 1980's. Flanders, with its most important urban centers (Brussels, Antwerp, and Ghent) located within a 30-mile radius of each other, boasts an exceptionally high concentration of exhibition spaces, initiatives, and art production. But the exhibition also speaks to the quality of (art) education in Flanders, which is home to many highly rated art schools. And a fraction of the countless artists who graduate from these schools continue on to a postgraduate program such as HISK (Higher Institute for Fine Arts).

Included in the exhibition are works by Luc Tuymans, widely considered to be one of the most influential painters working today, as well as works by Michaël Borremans (whose work has been exhibited in the U.S. and is included in MoMA's collection), Francis Alÿs (another major international player in the field of contemporary conceptual art), Dirk Braeckman, Bart Declercq, Robert Devriendt, and others. For security reasons, the exhibition is not open to the public as such, but can always be visited by appointment each weekday (except weekends and holidays), between 3 pm – 5pm. For inquiries, please contact info@flandershouse.org.
---
ART BASEL
15.06.2011 - 19.06.2011
galerie baronian-francey, brussel

---
FAMILY PLOT
GALERIE BARONIAN-FRANCEY, BRUSSEL
10.06.2011 - 16.07.2011

---
ROBERT DEVRIENDT. VICTIMES DE LA PASSION
MUSEUM M LEUVEN
08.10.2010 - 16.01.2011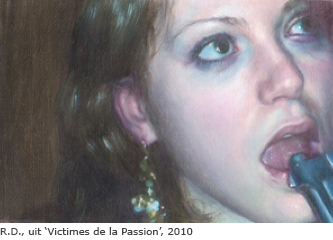 Robert Devriendt maakt kleine schilderijen. De geschilderde fragmenten worden in groepen bijeengebracht en brengen de toeschouwers een intiem verhaal. Elke reeks suggereert een subjectief, open verhaal, vaak met een zekere spanning of seksuele ondertoon alsof het om stills uit een film gaat. Devriendts verhalen vormen een antwoord op de betekenis van beelden uit de dagelijkse realiteit. Ze gaan over verlangen en onze hang naar verhalen. Ook de illusionistische kwaliteit van de schilderkunst speelt een belangrijke rol in zijn onderzoek naar de werking van beelden. In M brengt Devriendt een aantal nieuwe reeksen, naast een selectie bestaand werk.
curator: eva wittocx

http://www.mleuven.be/hedendaagse-kunst/robert-devriendt/
---
VLAGGENPROJECT EN PPP PAINTINGS,
MUZEE OOSTENDE
09.10.2010 - 09.01.2011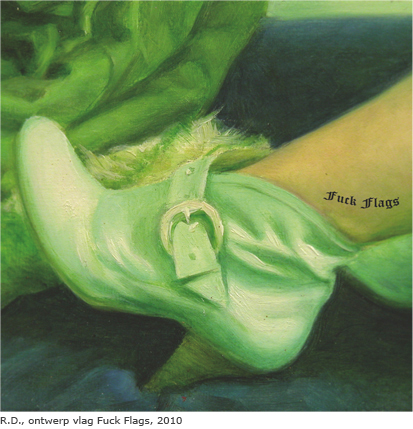 Als onderdeel van de Ensoriaanse Mars op Oostende, werden 100 kunstenaars gevraagd een vlag te 'ontwerpen'. Deze vlaggen zullen nadien ook nog in het MuZee tentoongesteld worden, tijdens PPP (Public Private Paintings, van 9 oktober 2010 tot 9 januari 2011).
---
PC DUFFEL
10.09.2010 - 07.11.2010
an 10 september tot 7 november 2010 organiseert het Psychiatrisch Centrum (PC) Duffel de tentoonstelling 'Disturbed Silence – Stilte Gestoord' met werk van nationale en internationale kunstenaars als Robert Devriendt, Anno Dijkstra, Marie-Jo Lafontaine, Leo Copers, Wesley Meuris, Thierry De Cordier en andere. Het project combineert het thema van de stilte, een van de therapeutische krachtlijnen van het centrum, met de insteek van een aantal permanente kunstwerken (van onder meer Thierry De Cordier, Orla Barry en Els Vanden Meersch) die in het kader van het masterplan voor de site tijdens de laatste jaren gerealiseerd werden. Bovendien wil het PC door middel van deze tentoonstelling het maatschappelijk debat over de plaats van de psychiatrie en de kunst binnen een sociale gemeenschap aanzwengelen. Locatie tentoonstelling: Psychiatrisch Centrum Duffel, Stationsstraat 22C, 2570 Duffel.

www.pz-duffel.be
---
JAN FABRE | TROUBLEYN | ANGELOS
MICHAËL BORREMANS | BERLINDE DE BRUYCKERE
ROBERT DEVRIENDT | PETER DE CUPERE
KOEN VAN DEN BROEK | JOHAN VAN GELUWE EN
JOEP VAN LIESHOUT
presenteren u
7 nieuwe installaties in Troubleyn|Laboratorium.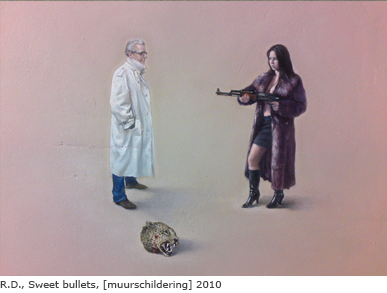 ---
BENEFIETVEILING CENTRUM WIELS BRUSSEL,
NOVEMBER 2010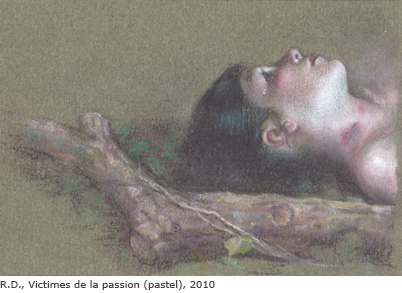 ---
FIAC - FOIRE INTERNATIONALE D'ART CONTEMPORAIN
GRAND PALAIS, COUR CARRÉE DU LOUVRE, TUILERIES
21.10.2010 - 24.10.2010
Galerie Baronian-Francey, Brussels
Galerie Hervé Loevenbruck, Paris

Info:www.fiac.com
---
EXPOSITION D'INAUGURATION
GALERIE LOEVENBRUCK, PARIS
14.09.2010 - 25.09.2010
Nouvel espace d'exposition
6, rue Jacques Callot 75006 Paris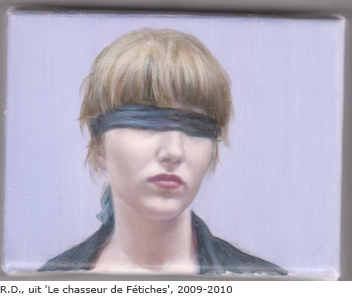 PARIS - Le galeriste Hervé Loevenbruck a racheté, en décembre, les murs et le fonds de commerce de sa voisine de la rue Jacques-Callot (6e arr.), Darthea Speyer. Il quittera ainsi ses locaux exigus de la rue de l'Échaudé en juin, et inaugurera officiellement son nouvel espace en septembre prochain.
---